News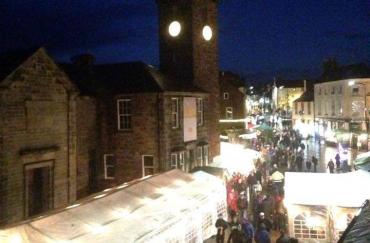 Book your stall now for the Festive Street Market/Light Up Kinross event!!
Winter Festival Festive Street Market (Kinross)
Saturday 24 November 4pm-7pm
This year KLEO and Light Up Kinross will be organising another Festive Street Market in the closed off High Street of Kinross and we hope to create a festive atmosphere with a great variety of stalls and lot of other festive entertainment in the street!
The Festive Street Market has been a very popular market over the last few years so if you would like a stall the advise is to be quick!
For a booking form please send an e-mail to info@kleo.org.uk
Stall options are:
For Businesses
- Catering stall (farmers' market stall or bring your own stall/gazebo for 3mx3m stall space): £60
- Art, Craft & Local Business stall in marquee - includes table (6ftx2ft) and chair: £35 = FULLY BOOKED NOW
- Traditional Farmers' Market stall (6ftx4ft stall whch includes table but bring your own chair: £35
- Own space - 3mx3m area. All cover, tables and chairs provided by own business: £25
For Community Groups / Charities
- Art, Craft & Local Business stall in marquee - includes table and chair: £25 = FULLY BOOKED NOW
- Own space - 3mx3m area. All cover, tables and chairs provided by own group/charity: £15