News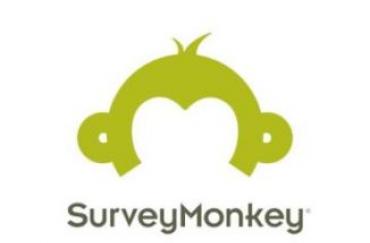 Results Survey Kinross Farmers' Market
Survey results Kinross Farmers' Market
In February KLEO conducted a survey about the Kinross Farmers' Market (online and in Kinross Newsletter). 162 people took part in the online survey and we received 6 paper copies.
Results are:
1) How often did you visit the Kinross Farmers' Market in 2016? 168 responses
- all three markets 41 24%
- one or two of the markets 100 60%
- none 27 16%

2) If so, did you enjoy the experience and why?
131 people responded that they enjoyed the experience. People mentioned good atmosphere and community feel, good variety of stalls. Two people didn't enjoy experience (but no reason given).
3) If not visited any of the markets, why not?
27 people answered this question that they were too busy, not interested or they found it too expensive.

4) If you have visited the market, what do you think about the amount and variety of stalls? 135 responses
- far too few 47 35%
- right amount and variety 85 63%
- too many 3 2%
5) If too few or you would like to see any more added, please let us know.
54 people answered this question. Most of these respondents indicated they would like more variety, more fresh produce, food stalls. A few people indicated that a few more local craft stalls could be added.
6) The High Street has remained open for all traffic during the markets in 2016. For future markets would you like to see the road open or closed at the market area?
168 respondents
- open for all markets 20 12%
- closed for few of the markets 19 11%
- closed for all markets 128 76%
1 1%
7) Please indicate underneath why you would like to keep High Street open or closed during market days.
144 people answered this question of which the majority answered that they would like to have the road closed because of safety, better atmosphere and more space.
9 respondents don't like a road closure with main reason accessibility to shops and that diversions can add to traffic confusion.
8) If road would be closed at market area we would have space and opportunity to put on additional activities...more stalls, tasting sessions, other entertainment (music). Would you be interested in this?
164 respondents
- very interested 125 76%
- neutral 25 15%
- not at all interested 14 9%
9) If interested how often would you like a 'special event market' to happen?
152 respondents
- For all the 7 market dates 66 43%
- Only for some of the market dates 83 55%
- For none of the market dates 3 2%
10) Do you have other questions, comments or concerns?
Variety of answers with a lot of people indicating that a regular market is a good thing for Kinross. It was also mentioned that people don't want any political stalls at the markets, allow car access to Carnegie apartments, use car parking at the Pier.
If you would like a full overview of the results please send an e-mail to info@kleo.org.uk and we will send it out to you.
KLEO will take these survey results into account for the next market dates. The April market is a special bigger event (see info underneath) and decided is that the High Street will be closed at the market area for this event. A decision about a road closure for the other markets has not been made yet.