News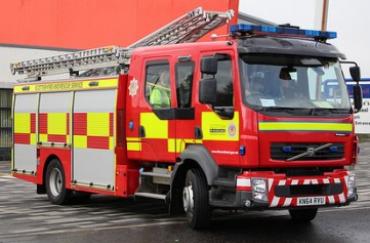 Fire engine at 24 June Kinross Farmers' Market
Fire engine at Kinross Farmers' Market!
The next Farmers' Market is Saturday 24 June from 9am-1pm in the High Street at the old town hall. The theme of this month's market is 'emergency services'. Kinross Fire & Rescue Service will be there with a fire engine and the police will be in attendance as well. Come along with the kids so they can have a good look at the fire engine!
Cate Menzies Designs will do face painting and there will be plenty of fabulous stalls with Aero Space Kinross, Allan's Chilli Products, Angel Cakes-Angela McCormack, Arbroath Fisheries, Arran's Cheese Shop, Casella & Polegato (bread), Caurnie Soaperie, Cochrane's Kitchen, Cups 'N' Cakes by Monica, Edenbank Studio's, Good - Life Farming (veal), Hunters of Kinross Butchers, Loch Leven's Larder, Meadowsweet Organics (salads, herbs, flowers), Olives and Thingz, The SHIRE (deli), Versatile Vegetables, Unorthodox Roasters (coffee), Val's Scottish Tablet Treats
The market is a great place to buy high quality, fresh food from local producers and artisan traders and to shop at the High Street's established businesses. We look forward to seeing you all there!